Berard Nursery and Primary School was thought of first in 2016 when I and late Patrick had gone to get lunch in a place called Wakiso, because we had the spirit of helping the needy children in Uganda we developed the idea of expanding the services like which we had started in Kanoni Foundation, Kamwenge District in Dembe Primary School, because we had some financial squeeze in 2016 we didn't start as yet the school in wakiso but we kept the plan, since I was some days used to keep in Wakiso Patrick advised me to keep looking for the place where the school or an orphanage could be started, in Early 2017 Patrick was disturbed by police and imprisoned for trying to help our fellow members (activists) and time went while struggling to get him out, but some relatives of Patrick started disturbing us who were working with Spavoc during Patrick's detention, when he was released he added effort to looking for a place in Wakiso to establish the orphanage center. Bad enough he died before starting the school but when I sat down, looked for the name and I used the name of his friend he used to tell called "Berard" and named it so. Now, this school was started in Wakiso district, in Bukasa Parish, Bukasa village. I rent the buildings where this school is established. The landlady is called Deborah Nalongo. Tenant is me in names of Kaggwa Kenneth.
The school has 68 pupils in number and 6 teachers when am not inclusive since am not a qualified teacher and two non-teaching staff. Below is how we spend Breakfast for both pupils and staff. -2 breads aday=ugx 10000($3.246) A month =ugx 200000($64.935) Lunch for both pupils and staff -we eat 5kg of maize flour a day @ kg costs ugx 3000(0.974) 5kg= ugx 15000($4.870) @ kg of beans 3000(0.974) 3kg beans =ugx 9000($2.922) Lunch a day =ugx26000($8.544) Lunch a month= ugx 520000($168.831) Workers salaries. 6 teachers @ earns ugx250000($81.168) monthly -6 teachers earn ugx1500000($487.012) 2 non-teaching -cook earns ugx120000($38.961) monthly -compound cleaner earns ugx80000($25.974) monthly Hiring play materials for babies -swings -football -netball All a month we pay ugx150000($48.701) Rent for premises monthly= ugx 700000($227.272) TOTAL EXPENDITURE =3130000($1016.233) Total expenditure a month= Lunch a month =ugx
In a normal way that's our low expenditure monthly have used a dollar flat rate of $3080 to convert the Ugandan shillings
Okay, we have 68 pupils present and due to the foundation of the school, only 38 pay in ugx40000 each($12.987) 38 pupils a month pay ugx1520000($493.506) 16 pupils pay ugx 25000 each ($8.116) 16 pupils pay ugx= 400000($129.870) monthly Total income Ugx=1920000 ($623.376) 54 pay in that little fees but 14 pupils are under charity depend on school.
Tuition is covering $623.376
That's why that we have a deficit budget monthly and forced me to look for support.
—————————————————————————-
ここから下は故パトリック牧師が生前働いていた記録です。
 Dembe orphanage school
地元地域のカノニファンデーションによって作られました。
パトリック牧師はここのプロジェクトコーディネーターです。
学校の名前は、デンベスクールです。
パトリック牧師が教師をしている学校です。300人程度の子供たちがいます。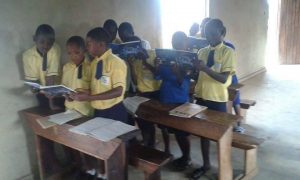 寄付金は、学校で使われる学習用具や制服などにも使われています。
最近では、学校の水タンクの建設が始まる予定です。日本からも寄付を行い、工事開始までの半額が貯まり、工事が開始されました。
(水タンク建設予定地 もう工事は進んでいます)
300人の子どもたちの食事も大変だと思っていたのですが、農園があるそうで、
かなり必要なものは、作っているそうです。
"デンベ養護学校では、 親がいない貧しい子供たちへの教育支援、 -私たちはこれらの少年少女が使う学習用具などの調達を助ける募金活動を行っています – わたしたちはまた、両親失った子どもたちのトラウマを癒やすためのカウンセリングや社会復帰を行っています。 – わたしたちは、これらの若い子どもたちが将来、責任あるリーダーやウガンダの市民になるように成長するための訓練をしています。- 私たちは、子どもたちに神と聖書について教えることによって霊的な成長を与えています – 私たちはカムウェンゲとその周辺で、親を失いホームレスになった子供たちのために家を提供しています。
わたしはこの慈善活動を自発的に2年間続けており(2013年から)オランダや、一部のヨーロッパ地域、米国からの有志の援助を受けてやってきました。
学校での私の仕事は、活動を監督し、すべてのプログラムがどのように実行されているかを見ることです。わたしはまた、学校の資材を買うための資金調達を手助けしてくれる資金提供者を探すことに注意を払い、そのような活動が円滑に進むように学校を維持しています。
さらに宗教指導者として私は、霊的指導を提供することによって、これらの素敵な子どもたちが、ウガンダの将来責任ある市民になるように養成されることを確かめるため、大きな役割を果たせるように祈っています。
わたしたちは、両親を失った子供たち、謙遜で貧しい家庭環境で育ち、両親が教育費支払いや学習用具を買う余裕がない子どもたちを受け入れ、彼らの負担を負っています。
一般的に私たちはカンムンギとその周辺の恵まれない子供たちを歓迎しています。
私の未来の計画は、デンベ養護学校を、ウガンダ西部の貧困層の子供たちが、両親を失ったにもかかわらず、引き続き育てられてていることを確認するための大きなイニシアチブとなるように拡大することです。
私の将来の夢は、デンベ養護施設より大きくなるのを見て、すべての子供たちが幸せになり、良い人生を送っているのを見ることです。
だから、私たちはこの世界をより良い場所にするためにあなたの支持を必要としています。
あなたは私たちのPayPalアカウント donatespavoc@gmail.com(彼のオランダ人の友達のアカウントです。
ウガンダ人はpaypalアカウントを持てません)またはWestern Union / MoneyGramを通して寄付することができます
郵便局ボックス、KANONI FOUNDATION
POBOX 208、IBANDA-UGANDA。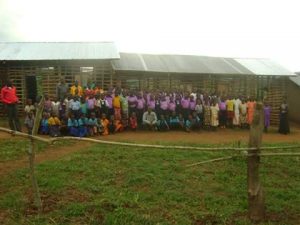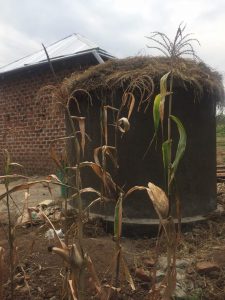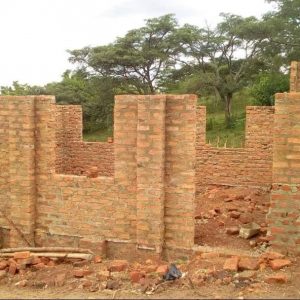 ◎日本からはクラウドファンドを作りました。
日本からの送金による活動報告は、ジャパンギビングの活動報告で報告させていただきます。
↓↓↓↓↓↓↓↓↓↓↓↓↓↓↓↓↓↓↓↓↓↓↓↓↓
KANONI FOUNDATION: My name is Patrick Leuben Mukajanga, am 38 years old and a Ugandan human rights defender, am the founder of st. Paul's voice centre a Ugandan based NGO which aims at spiritual nourishing of the marginalized people in our society especially the womens and children. More so am the founder of Dembe orphanage school which aims at taking care of the homeless, parentless children in kamwengye and the surrounding areas. At Dembe orphanage school we provide; – Support of the needy orphans with education – We do fundraising to help in procuring these young boys and girls scholastic materials – We also do counseling and rehabilitation of these orphans to make them forget the trauma of losing their parents – We train these young children discipline such as to grow into future responsible leaders and citizens of Uganda – We do spiritual nourishment by teaching them about God and the bible – We offer a home for the homeless orphans in kamwengye and the surrounding areas I have been doing this charity work for the 2 years on voluntary basis with the helped of support from well wishers and funders from Netherlands, other parts of Europe and some from USA. My work at the school is to oversee the activities and see how all programs are running, I also focus much attention on searching for funders to help in fundraising to buy scholastic materials and sustain the school such that activities keep moving smoothly. More so as a religious leader I pray a big role in offering spiritual guidance to make sure these lovely children are rained into future responsible citizens of Uganda. We do welcome children in our school those who have lost their parents, those who are from humble and poor backgrounds and their parents can't afford paying them school fees and buying them scholastic materials so we take over that burden. Generally we welcome the needy children in kamwengye and the nearby place. My plans for the future is to expand Dembe orphanage school into a bigger initiative to make sure all the needy children in western Uganda have a descent upbringing despite losing their parents. My future dream is seeing a bigger Dembe orphanage, seeing all children happy and living a good life. So my call out there we still need your support to make this world a better place, you can donate to our PayPal account ( donatespavoc@gmail.com or via Western Union/Money gram and donating school supplies through our Postal Office Box , KANONI FOUNDATION P.O.BOX 208, IBANDA-UGANDA."
↓アメリカからの記事